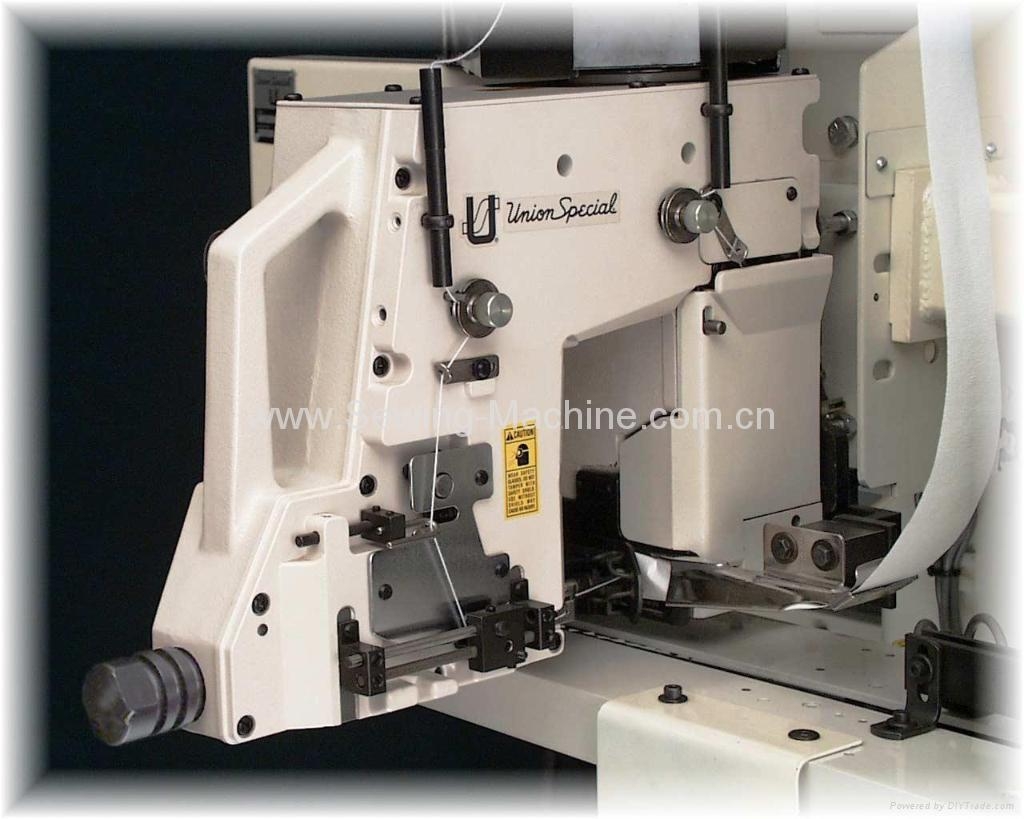 High Speed Bag Closing Machines
BC100 Series

Common Specification for all Styles BC100

Internal forced lubrication system in closed casting with large outside mounted oil filter. Optimized sewing parts for easy processing of all known bag materials. Minimized presser foot pressure and independent spring loaded chaining section to protect bag material and sewing machine. Low thread tension reduces the risk of thread breakage. Low noise and vibration.
Stitch length: easily adjustable from 6.5-12.5 mm (2-4 SPI), standard setting 8 mm (3 SPI)
Sewing speed: up to 2750 RPM, depending on sewing material and operation
Linear travel speed: up to 33 m/min at max. RPM and max. stitch length
Sewing capacity: up to 12.7 mm (1/2 inch)
Sewing capacity on paper: 32 plies, depending on weight of paper
Sewing machine hand wheel: adjustable, working diameter 90 mm (3.5 inch) to 108 mm (4.25 inch)
Standard needle (s): 9848GF250/100
Equivalent continuous A-weighted sound pressure level (LpAd) at workstation: 78.5 dB(A) according to ISO 10821-CB-M1 at 2700 RPM and 50% duty cycle.
Painting: white, similar to RAL 9002

..

Standard Bag Closing Machines

..
BC111P01-1
Two-thread double locked chainstitch machine, standard version,
corresponding to 80800C,
Stitch type 401
Start-stop: actuated by foot switch of column
Thread chain cutter: by continuously driven nibbler knives
BC191P01-1
Single-thread chainstitch machine, standard version,
corresponding to 80800D,
Stitch type 101
Start-stop: actuated by foot switch of column
Thread chain cutter: by continuously driven nibbler knives
29926NBC
Needle cooling device